terms and conditions
Legal Disclaimer
This website is the sole property of Delver Research and Analytics Solution India Pvt. Limited (the use of "Delver" hereinafter, implies Delver Research and Analytics Solution India Pvt. Limited and all companies wholly or partially owned by it).
The information in this website is only for general guidance. The application and implication of laws can vary widely based on the various facts and country laws.
As per the changing nature of the law, rules and regulations, and the inherent problems of electronic communication, there may be delays, omissions or inaccuracies in information contained in this Site. Accordingly, we provide the information in this site with the understanding that the users and customers are not herein engaged in rendering legal, accounting, tax, or other professional advice and services. As such, no one can use this as a substitute for consultation with professional accounting, tax, legal or other competent advisers.
Before making any decision or taking any action, you should consult a Delver professional. While we have tried every attempt to make sure that the information contained in this Site has been obtained from reliable sources, Delver is not responsible for any errors or omissions, or for the results obtained from the use of this information.
All information in this Site is provided "as is", with no guarantee of completeness, accuracy, timeliness or of the results obtained from the use of this information, and without warranty of any kind, express or implied, including, but not limited to warranties of performance, merchantability and fitness for a particular purpose.
In no event will Delver, its related partnerships or corporations, or the partners, agents or employees thereof be liable to you or anyone else for any decision made or action taken in reliance on the information in this Site or for any consequential, special or similar damages, even if advised of the possibility of such damages.
Certain links in this Site connect to other Web Sites maintained by third parties over whom Delver has no control. Delver makes no representations as to the accuracy or any other aspect of information contained in other Web Sites.
Privacy Policy
This Privacy Notice "Notice" sets out how we, Delver Research and Analytics Solution India Pvt. Limited, B-37, 1st Floor, Pillar no. 652 Main Najafgarh Road, Uttam Nagar, Delhi-110059, India and our affiliates, our subsidiaries & associated offices (collectivel "Delver", "we", "us", "our") process the personal data of individuals (each a "User", "you", "your") who contact us or who use our websites, services, programs, content and related features (collectively, the "Services").
If you have any questions about this Notice, please contact us by info@delver.in
This notice, together with our Website Terms of Use and any other documents referred to in these documents, describes how you can use the services of our websites. Please read these documents carefully. By visiting our website or using our Services, you acknowledge the processing described in this Notice, our Website Terms and related documents
We will inform you time to time, by posting on our website or otherwise, regarding the chances to this Notice from time to time. Your continued use of the Services after notifying such changes will amount to your acknowledgement of the amended Notice. This version of our privacy notice was published in March 2019.
As described below, your personal data may be collected by Delver and all companies wholly or partially owned by it), disclosed to third parties, and used by third parties and Delver.
What is personal data?
"Personal data" means any information relating to an identified or identifiable natural person, known as 'data subject', who can be identified directly or indirectly; it may include name, address, email address, phone number, IP address, location data, cookies, call recording and similar information. It may also include "special categories of personal data" such as racial or ethnic origin, political opinions, religious or philosophical beliefs, or trade union membership, and the processing of genetic data, biometric data for the purpose of uniquely identifying a data subject, data concerning health or data concerning a natural person's sexual orientation.
What personal data do we process?
We may process the following personal data:
Information provided by you. You may receive information about you when you fill in forms such as the contact form on our website or the Content Download Form, making applications in respect of job postings, corresponding with us by e-mail, phone or otherwise. This information may include your name, mailing address (including zip code) email address, employer, job title and department, telephone number and facsimile numbers, the content of any email you send to us and other personal identifying information.
Information about others. You may also share with us personal data relating to third parties, such as people who you work with, reporters and other individuals who comment on markets and news, business actors relevant to your industry and other individuals.
Information about your device. With regard to each of your visits to our website we may collect technical information about your device. This information is compiled and analyzed on both a personal and an aggregated basis.
This information may include the Web site's Uniform Resource Locator ("URL") that you just came from, which URL you go to next, what browser you are using, and your Internet Protocol ("IP") address. A URL is the global address of documents and other resources on the World Wide Web. An IP address is an identifier for a computer or device on a Transmission Control Protocol/Internet Protocol ("TCP/IP") network, such as the World Wide Web. Networks like the World Wide Web use the TCP/IP protocol to route information based on the IP address of the destination. In other words, an IP address is a number that is automatically assigned to your computer whenever you are surfing the web, allowing web servers to locate and identify your computer. Computers require IP addresses in order for users to communicate on the Internet.
Information from third party sources. This may include information received from our service providers and other third parties providing us with your information which is publically available or collected by them.Generally, you are under no obligation to provide this information, but without it, we may be unable to provide you with some of our Services. Some personal data will be mandatory in order for us to comply with mandatory client due diligence processes before we are able to provide the Services.We do NOT collect sensitive personal data of website users such as financial information such as bank account or credit card or debit card or other payment instrument details, physical, physiological and mental health condition, sexual orientation, medical records and history and biometric information.Information about third parties should only be provided if you have demonstrable permission to do so or if the information is available in the public domain.We will rely on the information provided by you as accurate, complete and up to date and you agree to ensure that this will be the case.You must be at least 18 years old to have our permission to use this site. Our policy is that we do not knowingly collect, use or disclose Personal data about visitors that are under 18 years of age.
How do we use your personal data?
We will only process personal data, in accordance with applicable law, for the following purposes:
Responding to your queries, requests and other communications
Providing the Services including our website and related features as well as providing other information services.
Resolve disputes, troubleshoot problems and enforce our agreements with you, including our Site Terms of Use, Sales Terms and Conditions, and this Private Policy
Enabling suppliers and service providers to carry out certain functions on our behalf in order to provide the Services such as sending postal mail and e-mail, removing repetitive information from customer lists, analyzing data, providing marketing assistance, etc. These third party service providers have access to personal data needed to perform their functions, but may not use it for other purposes. We do not sell, rent, share, or otherwise disclose personally data from customers for commercial purposes.
Register to subscribe to newsletters
Participate in discussion forums
Diagnose problems with our servers, software, to administer our site, to gather demographic information and to track visitors to our website
Sending you personalized marketing communications based on your interests opted upon filling forms on our website
Serving personalized advertising to your devices, based on your interests in accordance with our Cookie Statement. You have the right to disable cookies as set out in Cookie statement. Click here to access our Cookie Statement.
Complying with applicable law, including in response to a lawful request from a court or regulatory body.
The legal basis for our processing of personal data for the purposes described above will typically include:
processing necessary for our or a third party's legitimate interests, such as processing for the purposes set out in paragraphs (a), (b), (c), (d), (e), (f), (g) and (h) which is carried out on the basis of our legitimate interests to ensure that Services are properly provided,
your consent, such as processing for the purposes set out in paragraphs (i);
processing necessary for compliance with a legal obligation to which we are subject, such as processing for the purposes set out in paragraph (j); and any other applicable legal grounds.
Disclosure of personal data
There are circumstances where we may wish to disclose or are compelled to disclose your personal data to third parties. These scenarios include disclosure to:
our affiliates and subsidiaries;
our service providers who capture and store data collected through the forms that are filled by visitors to our website;
subject to appropriate legal basis such as consent, our advertising and marketing teams who enable us, for example, to deliver personalized ads to your devices or who may contact you by email, telephone, SMS or by other means;
our service partners to operate our website and better serve the visitors to our website:
payer, such as your employer, who pays for our products and services;
public authorities where we are required by law to do so; and
other third parties where you have provided your consent. The service providers are contractually bound not to share Personal data collected from visitors to our website with anyone else.
Security Practices
At our site you can be assured that your Personal data is secure and consistent with current industry standards. The importance of security for all Personal data associated with our user is of utmost concern to us. We do not do any transmission of the Personal data collected through our website. Our service partners, who assist us in capturing and storing Personal data, are contractually bound not to share that information with any other party. Our company has a requisite information security policy in place with appropriate managerial, technical, operational and physical security control measures to protect the personal and non-personal information that is collected from website users.
Unfortunately, no data transmission over the Internet or any wireless network can be guaranteed to be 100% secure. As a result, while we strive to protect your Personal data, you acknowledge that:
there are security and privacy limitations of the Internet which are beyond our control;
the security, integrity and privacy of any and all information and data exchanged between you and us through this site cannot be guaranteed; and
any such information and data may be viewed or tampered with in transit by a third party.
Retention of personal data
We retain personal data for as long as is necessary for the purposes listed above or longer as may be required by the law or as per the client requirement. Please contact us for further details of applicable retention periods.
Data subject rights
Data subjects may have numerous rights in relation to their personal data.
Right to make a subject access request (SAR): Data subjects may request in writing copies of their personal data. However, compliance with such requests is subject to certain limitations and exemptions and the rights of other individuals. Each request should make clear that a SAR is being made. You may also be required to submit a proof of your identity and any payment permitted by law, where applicable.
Right to rectification: Data subjects may request that we rectify any inaccurate or incomplete personal data.
Right to withdraw consent: Data subjects may at any time withdraw their consent to the processing of their personal data carried out by us on the basis of their previous consent. Such withdrawal will not affect the lawfulness of processing based on such previous consent.
Right to object to processing including automated processing and profiling: We do not make automated decisions about data subjects. However, we may rely on information provided by third parties such as credit reference agencies which may score data subjects on the basis of automated decisions. Profiling may be carried out for business administration purposes, such as monitoring trends in User visits of our website and in order to deliver relevant ads to Users' devices. We will comply with valid objection requests unless we have a compelling overriding legitimate ground for the continuation of our processing or we have another lawful reason to refuse such request. We will comply with each valid opt- out request in relation to marketing communications.
Right to erasure: Data subjects may request that we erase their personal data. We will comply, unless there is a lawful reason for not doing so. For example, there may be an overriding legitimate ground for keeping the personal data, such as, our business record retention obligations that we have to comply with.
Restriction: Data subjects may request that we restrict our processing of their personal data in various circumstances. We will comply, unless there is a lawful reason for not doing so, such as, a legal obligation to continue processing your personal data in a certain way.
Right to data portability: In certain circumstances, data subjects may request the controller to provide a copy of their personal data in a structured, commonly used and machine-readable format and have it transferred to another provider of the same or similar services. We do not consider that this right applies to our Services. However, to the extent it does, we will comply with such transfer request. Please note that a transfer to another provider does not imply erasure of the data subject's personal data which may still be retained for legitimate and lawful purposes.
Right to lodge a complaint with the supervisory authority: We suggest that data subjects contact us about any questions or complaints in relation to how we process their personal data. However, each data subject has the right to contact the relevant supervisory authority directly.
Terms of Use
Acceptance of Terms
When you access this site, you acknowledge that you have read and agree to abide by the terms described below. If you do not agree to the terms discussed here, you should exit this site now.
Copyright Notice
Everything on this site is copyrighted. The copyrights are owned by Delver("Delver", implies Delver Research and Analytics Solution Pvt. Limited and all companies wholly or partially owned by it) or the original creator of the material. However, you are free to view, copy, print, and distribute Delver material from this site, as long as:
The material is used for information only
The material is used for non-commercial purposes only.
Copies of any material include Delver copyright notice.
Third Party Copyrights and Copyright Agent
The Delver is committed to respecting others' intellectual property rights, and we ask our users to do the same. The Delver may, in its sole discretion, terminate the accounts or access rights of users who violate others' intellectual property rights.
If you believe that your work has been copied in a way that constitutes copyright infringement on our Web site, please deliver the following information to the Delver:
An electronic or physical signature of the person authorized to act on behalf of the copyright owner;
A description of the copyrighted work that you claim has been infringed;
A description of where the material that you claim is infringing is located on our Web site;
Your address, telephone number, and email address so that we may contact you;
A statement by you that you have a good faith belief that the disputed use is not authorized by the copyright owner, its agent, or the law; and
A statement by you, made under penalty of perjury, that the information in your notice to us is accurate and that you are the copyright owner or authorized to act on the copyright owner's behalf.
Please send this information to – Company:Delver Research & Analytics Solutions India Private Limited Address:B-37, 1st Floor, Pillar no. 652 Main Najafgarh Road, Uttam Nagar, Delhi-110059
Trademarks
The Delver Logo is a trademark of Delver Research and Analytics Solution Private Limited. You may not use these without the written permission of Delver.
No Warranty
While Delver attempts to provide accurate information on this Web site, it assumes no responsibility for accuracy. The Delver may change the information on the site at any time without notice.
Material on this site is provided "as is" and does not constitute a warranty of any kind, either expressed or implied. Delver disclaims all warranties, expressed or implied. This includes but is not limited to implied warranties of merchantability, fitness for a particular purpose, and non-infringement. It also includes any expressed or implied warranties arising from any course of dealing, usage, or trade practice.
Limitation of liability
Delver is not liable for any direct, indirect, special, incidental, or consequential damages arising out of the use-or the inability to use-the material on this site. This includes but is not limited to the loss of data or loss of profit, even if Delver was advised of the possibility of such damages.
Links
While this Web site may contain links to third-party sites, Delver is not responsible for the content of any linked sites.
Your Posted Information
You are prohibited from posting or transmitting any unlawful, threatening, obscene, libelous, or otherwise offensive material.
Your Submission
Any material, information, or idea submitted or posted on this Web site will be considered non-confidential and non-proprietary. Delver may share or otherwise use your submission for any purpose whatsoever. If any of the information submitted constitutes personal data, you agree that Delver may transmit such personal data across international boundaries for any Delver business purpose. Personal data will be treated as set forth in our Privacy Statement.
Jurisdiction and Choice of Law All claims or issues regarding this Web site, shall be governed according to the laws of the State of Delhi, India. Any legal action concerning these Terms or this Web site must be brought within one (1) year after the claim or cause of action arises and must be brought in the State of Delhi.
Privacy & Cookies
What exactly are cookies? In order to collect the information including personal data as described in this Notice, we may use cookies and similar technology on our website. A cookie is a small piece of information which is sent to your browser and stored on your computer's hard drive, mobile phone or other device. Cookies can be first party, i.e. cookies that the website you are visiting places on your device, or third party cookies, i.e. cookies placed on your device through the website but by third parties, such as, Google. Cookies are used for the following purposes:
Necessary cookies – these cookies are required for you to be able to use some important features on our website, such as logging in. These cookies don't collect any Personal Data.
Functionality cookies – these cookies provide functionality that makes using our service more convenient and makes providing more personalized features possible. For example, they might remember your name and e-mail so you don't have to re- enter this information next time when commenting.
Analytics cookies – these cookies are used to track the use and performance of our website and services
Advertising cookies – these cookies are used to deliver advertisements that are relevant to you and to your interests. In addition, they are used to limit the number of times you see an advertisement. They are usually placed to the website by advertising networks with the website operator's permission. These cookies remember that you have visited a website and this information is shared with other organizations such as advertisers. Often targeting or advertising cookies will be linked to site functionality provided by the other organization.
Analytics Cookies allow Delver to monitor and analyze the usage of the Website. Our cookies store randomly assigned user identification numbers, pages visited by a visitor, time spent on a page, clicks, demographic information about the visitor such as country, IP address, device and operating system used by the visitor. We also use cookies for distinguishing users and user sessions and for identifying new users and sessions, to determine the traffic source that explains how the user reached our site and to throttle user request rate in order to limit the number of data requests in a time frame.
Some of the cookies used by us are necessary for the functionality of the website to store the consent of the users for dropping advertising and other cookies. We also use advertising cookies of our partners like Facebook, LinkedIn and Twitter for re- targeting and marketing purposes.
When you arrive on our website a pop-up message will appear asking for your consent to place cookies on your device. In order to provide your consent, please go through the details of cookies used by our website for different purposes. You can set your preferences accordingly and click 'OK. Once your consent has been provided, this message will not appear again when you revisit. If you, or another user of your device, wish to withdraw your consent at any time, you can do so by opting out as per your choice by clicking here.
All Services Provide By Delver
Our Work Ethics!
We believe in building a strong digital appearance with our cutting edge and comprehensive exertion.
Research
We are always Updated and keep Researching on New Technologies to Deliver Project Efficientally.
Creativity
We aspire to impliment optional appendage thoughts concerning our each tallying venture to make it more profitable.
Ideation
Putting more innovative ideas to make things creative.
Story Telling
Developing is no longer about the stuff that you make,but about the stories you tell.
Strategy
We all put our head Together to Create an Strategy which Suits for your Business.
Execution
We never imagined about Achievement. We worked for it.
Whats Our Clients Say!
Establishing and sustaining trusted partnerships.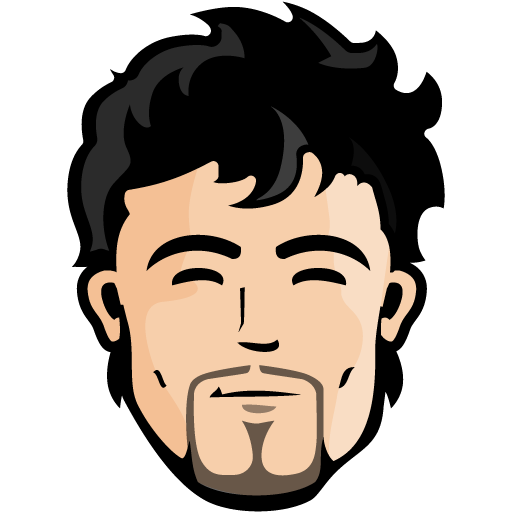 Amit Arora
(4.2/5 Star)
I get my website developed by delver.in . I am happy that I chose them. Very professional and creative bunch of youths. The best part, they listen patiently and discuss till the client is satisfied with the idea. Thank you delver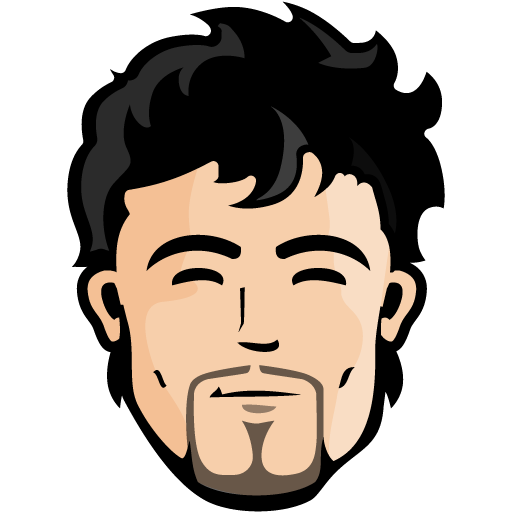 Kapil Malhotra
(4.2/5 Star)
I get my website developed by delver.in . I am happy that I chose them. Very professional and creative bunch of youths. The best part, they listen patiently and discuss till the client is satisfied with the idea. Thank you delver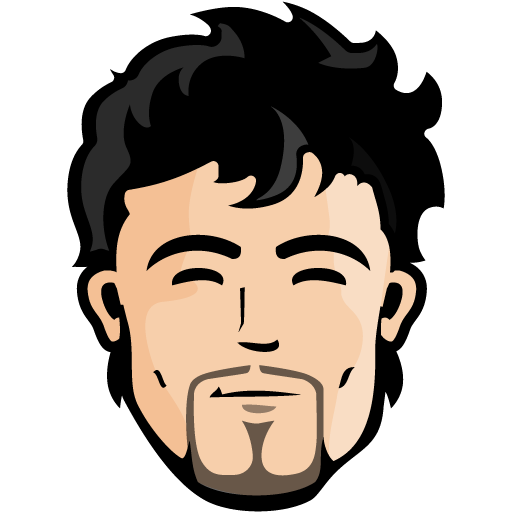 Jogi Pal
(4.2/5 Star)
I get my website developed by delver.in . I am happy that I chose them. Very professional and creative bunch of youths. The best part, they listen patiently and discuss till the client is satisfied with the idea. Thank you delver